The Wecoop @ School project envisages economic and financial training and entrepreneurship promotion courses for high school students, inspired by the civil economy paradigm.
This, in fact, represents an innovative response to value creation processes, integration and social inclusion, environmental protection and effective contrast of unemployment and poverty.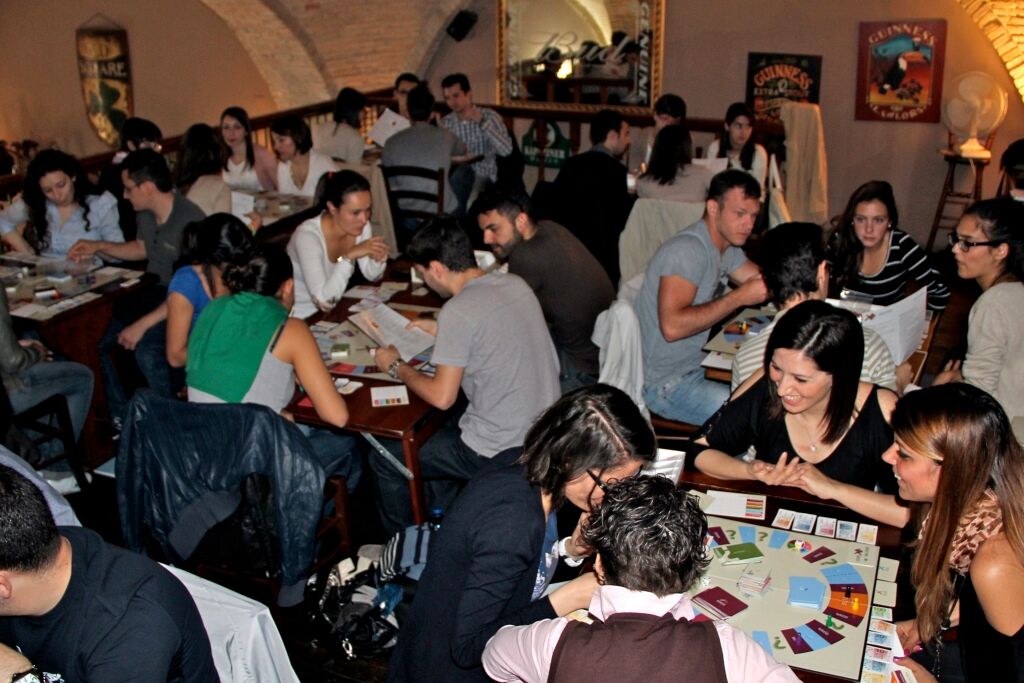 The project's phases
a detailed analysis of the degree of economic literacy of the participants

a diagnosis of their educational needs

personalized seminars with qualified teachers and entrepreneurs

the tool around which the course is centered is Wecoop.
what is wecoop
Wecoop is an idea by Marco Benoni, Vittorio Pelligra and Carlo Tedde, with the collaboration of the University of Cagliari, the European Institute of Design (IED) and a group of young economists, mathematicians, pedagogists and designers who have conceived and concretely realized the project.
The game is a business simulator: players impersonate the entrepreneur who must contribute to the development of her business but, at the same time, to that of the territory where she operates. It is necessary to seize opportunities, solve dilemmas and face unforeseen events; you have to build to your company a reputation, invest, handle the budget carefully, manage the relationship with the tax authorities, enter into alliances with competitors, build networks, and in the end there will be a winner, but everyone will have a chance to develop and make their own territory flourishing.
Wecoop aims to spread in an entertaining way a new economic culture inspired by the principles of the civil economy and concrete examples of the economy of communion and the cooperative movement.
Wecoop is also an economic experiment. By playing, one can test some of the latest economic theories incorporating elements such as trust, reciprocity, teamwork. All these elements are the building-blocks of the Wecoop experience.
Wecoop is a game, but above all the allegory of a different, more responsible and civil, way of understanding the economy where the market can be a place of development and flourishing not only economic but also human.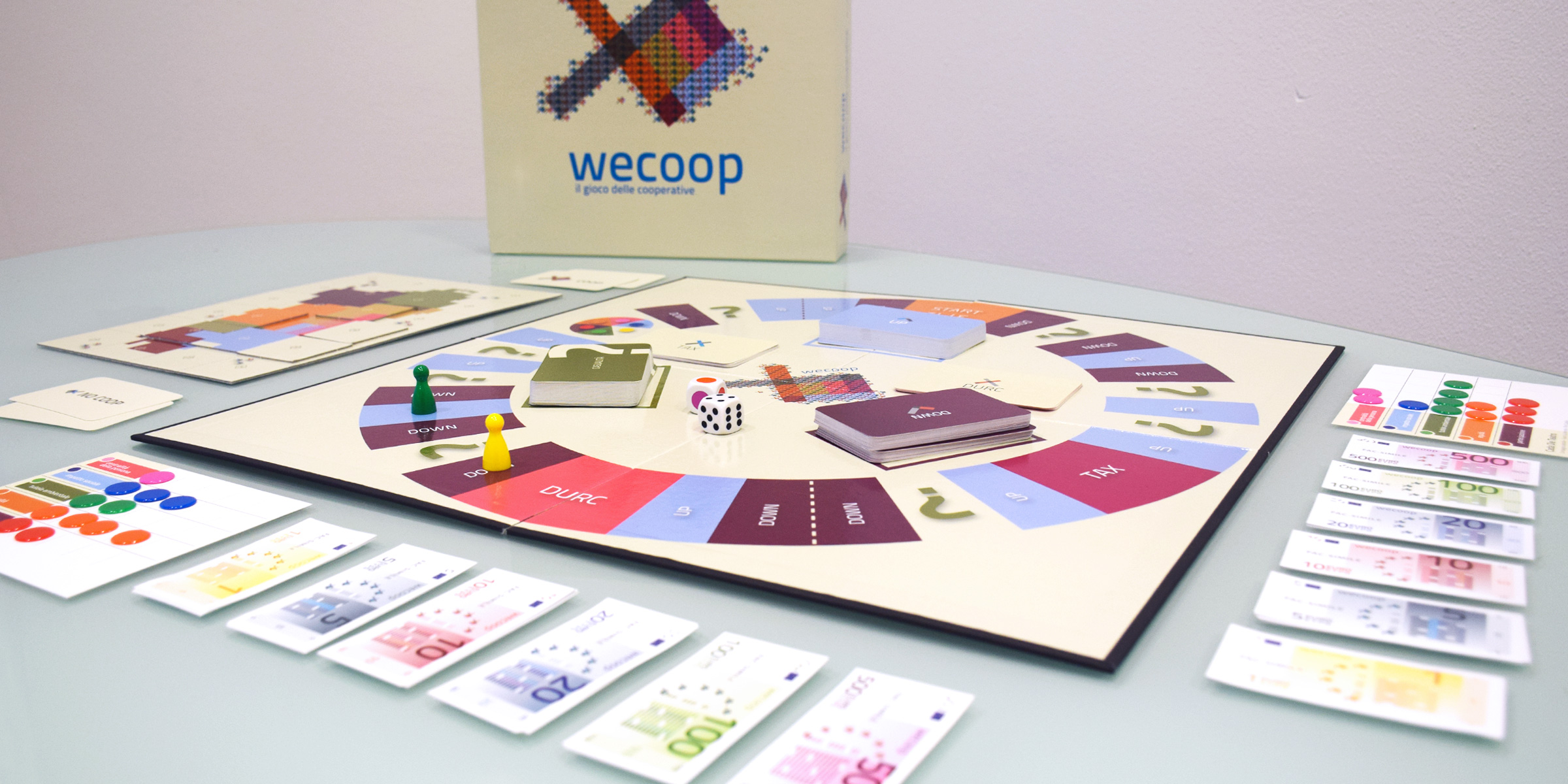 proponents
The project is based on the partnership between the Wecoop, Artevideo Co-operative, Smartlab and the Department of Economics and Business of the University of Cagliari with the contribution of the Fondazione Banco di Sardegna. It involves schools and hundreds of students whu, through seminars, economic experiments and the use of Wecoop will be guided in a process of learning and experimenting with the main principles of civil economy: trust, reciprocity, gratuity, reputation and social innovation.